Building a RetroPie based bartop arcade has been something I've had on my project list for quite some time now. As I mentioned with the bay window seat project, for our family quarantine has been a time of taking on smaller projects that we've been putting off for some time. This is the one I've been most excited about, especially since I've been slowly earmarking parts for it for a while now. I couldn't be happier with how it turned out.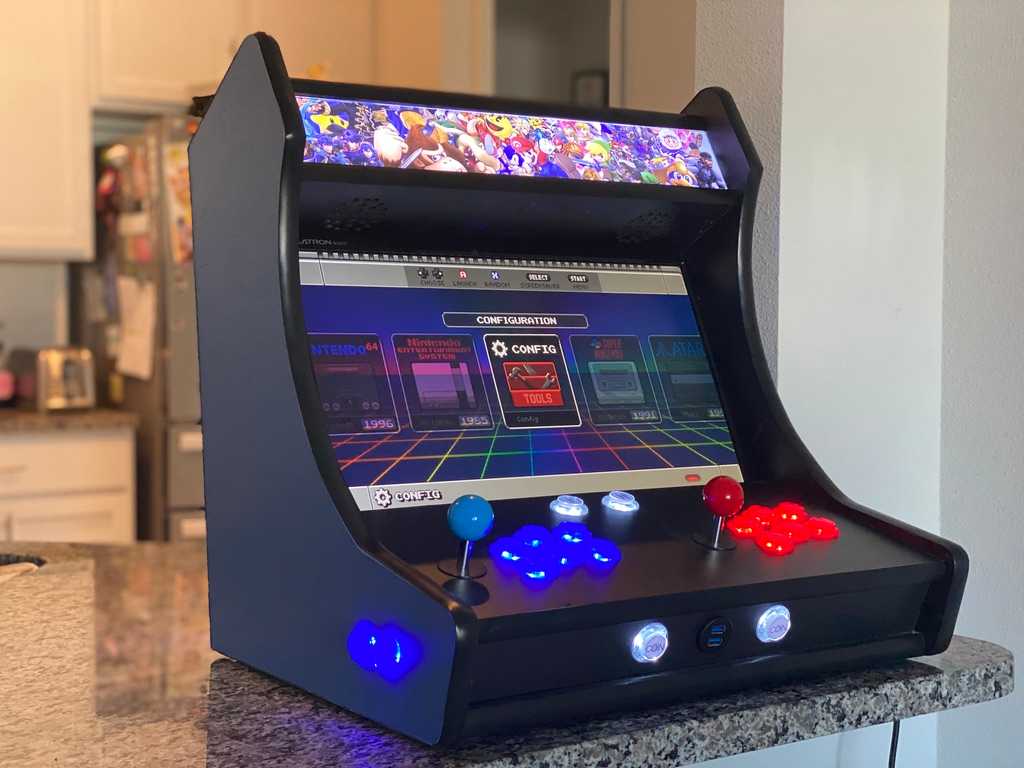 After finishing the bay window seat project, I had a 4'x8' sheet of ¾" plywood left over which is more than enough to build a bartop arcade. I decided to go with a modified version of the popular Weecade design after taking into account the size of my screen. I decided on those plans mostly because I liked the profile of the cabinet a bit more than the oft mentioned Galactic Starcade cabinet from Instructables.

My woodworking skills are still novice at best so I made a lot of mistakes, but nothing that I couldn't cover up or account for in some other way. The plans for this project had many more odd angles that I had to account for which was a challenge but I learned quite a lot in the process. Here are some more pictures of the finished cabinet. I've had a blast playing with it and I'm so glad I've been able to share a little slice of my childhood with my children.